Immunologist of the Month – 2016
Interviews with an Immunologists over 2016. These Immunologists are at the cutting-edge of research and education, they have kindly offered to give us their time and insight into their research and studies.
---
December 2016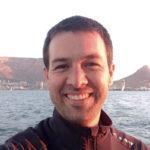 Adam Penn-Nicholson
Adam is a research officer at the South African Tuberculosis Vaccine Initiative based in Cape Town, South Africa.
We recently caught up with Adam to discuss new advances in TB diagnostics and to learn about his research into predicting TB disease before the onset of symptoms.
Read more – Adam Penn-Nicholson Interview
---
November 2016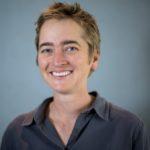 Penny Moore
Penny Moore is a researcher affiliated with the National Institute for Communicable Diseases (NICD), the University of Witswatersrand and CAPRISA, in South Africa. Her research focus is on the study of HIV neutralizing antibodies and their interplay with the virus.
We recently chatted with Penny about HIV antibody research and its importance in the development of an effective HIV vaccine.
Read more – Penny Moore Interview