Immunologist of the Month
Every month we will feature a new interview with an Immunologist. These Immunologists are at the cutting-edge of research and education, they have kindly offered to give us their time and insight into their research and studies.
---
January 2023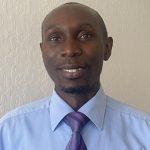 Dr Paul Ogongo is currently a Postdoctoral Scholar and Fellow with Prof. Joel Ernst at the University of California, San Francisco (UCSF) where the primary interest of his research is investigating the role of Mycobacterium tuberculosis (Mtb)-antigen specific human CD4 T cells in determining the outcome of Mtb infection. . In 2019 Paul was recognised by the Bill and Melinda Gates Foundation as a Grand Challenges Rising Star and in 2021 he was awarded the Helen Hay Whitney Foundation Fellowship, a prestigious and highly competitive award whose previous winners include several Nobel Prize laureates. Paul is currently a co-chair of the Early Career Researchers (ECR) Network of the Working Group on New TB Vaccines (WGNV).
Read More – Paul Ogongo Interview