Immunopaedia Ambassadors – Oceania
Our Ambassadors from across the Oceania area.
---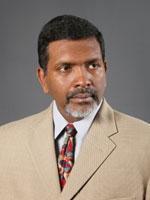 What is your name?
Natkunam Ketheesan
What is your current position?
Professor of Biomedical Sciences
Which institute and country do you work in?
University of New England, Australia
What is your home country?
Australia
What are your research interests?
Host pathogen interactions in rheumatic fever and rheumatic heart disease, immune responses to infection in a diabetic host and immunology in higher education.
Tell us about yourself and your research interests:
I am an academic working in Australia with interests in research, research training and teaching. After obtaining my MD I briefly worked as a clinician and later went on to complete an MSc in Clinical Immunology and a PhD in Immunomodulation in Transplantation. I held post-doctoral positions at the universities of Leeds, Western Australia and Queensland and academic positions at James Cook University in North Queensland, Australia. In 2018 I joined the University of New England in New South Wales where I am a Professor in Biomedical Science.
My research efforts focus on investigating the interactions between selected bacterial pathogens and the human host, enabling the development of strategies to better identify and combat infections and their complications. Over the last two decades I have developed laboratory models to determine host-pathogen interactions in rheumatic heart disease, melioidosis, tuberculosis and Q fever.
What are your online profiles?
LinkedIn – Natkunam Ketheesan
PubMed – Natkunam Ketheesan
Youtube – The Immune System In 333 Seconds
Immunology Keywords:
Host pathogen interactions, Rheumatic fever, Diabetes and infection
The Immune System In 333 Seconds

Created by Natkunam Ketheesan, Mathew Currie and Shalisha Maisrikrod
---