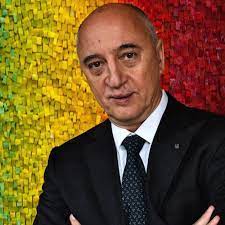 Dr. Andrea Cossarizza is a distinguished immunologist. He holds the position of Full Professor of Pathology and Immunology at the University of Modena and Reggio Emilia, in Emilia-Romagna, Italy. Dr. Cossarizza is also the Director of the Flow Cytometry Core Facility and the Vice-Rector for Research. Dr. Andrea Cossarizza holds a Master's degree in Medicine and Surgery from the University of Padua and a PhD in Oncology from the Universities of Bologna and Modena, with a Specialization in Clinical Pathology and Immunohematology from the University of Modena and Reggio Emilia.
He is renowned for his research in immunosenescence and the role of the immune system in various clinical conditions. Dr. Cossarizza specializes in innovative flow cytometry technologies and investigates cellular mechanisms related to cell death, inflammation, and cellular metabolism. His contributions have significantly advanced our understanding of the immune system and its impact on health and disease. Some of his work is focused on immune alterations in several human diseases, such as HIV infection and autoimmune disorders; immunological changes during aging and longevity. His Their current scientific interests focus on finding immunological populations within the tumor microenvironment that play a role in tumor prognosis and resistance to immune checkpoint inhibitors, such as neutrophils.
Dr. Cossarizza has published 320 papers in peer-reviewed international journals with a total impact factor of over 1,350. He is the Past-President of the International Society for Advancement of Cytometry (ISAC).
Interview by Gabriela Rocío Zamora Herrera – Immunopaedia Ambassador