Immunologist of the Month
Every month we will feature a new interview with an Immunologist. These Immunologists are at the cutting-edge of research and education, they have kindly offered to give us their time and insight into their research and studies.
April 2021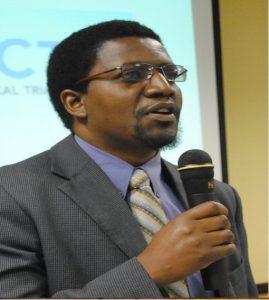 This month's immunologist of the month is Professor Takafira Mduluza, Senior Lecturer at the Biochemistry and Biotechnology Department at the University of Zimbabwe. Prof. Mduluza His research aims to characterize the induction and regulation of effector mechanisms of innate and acquired immunity to infecting agents, and how they promote parasite clearance without inducing immunopathology. He also conducts research oriented to the development and evaluation of anti-parasite vaccines. He has contributed to the development of policy to tackle some of the health challenges in Zimbabwe. Takafira has also led teams that developed the baseline surveys and data/information that resulted in the introduction of a National policy on Neglected Tropical Diseases in Zimbabwe.

Immunopaedia ambassador, Lorraine Pfavayi, was fortunate to interview Takafira Mduluzae. In this interview, Takafira discusses his research interest in Schistosomiasis and implications his research has had on health policy in Zimbabwe. Read his interview.
---
March 2021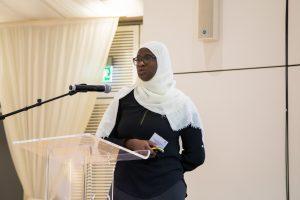 Our immunologist of the month is Fatoumatta Darboe, Post-doctoral researcher fellow at the Tuberculosis Immunology laboratory at the Medical Research Council (MRC) Unit The Gambia at London School of Health and Tropical Medicine (LSHTM). Dr Darboe is currently working on the Tuberculosis Sequel project, which aims to identify immune sequelae of TB, as well as in response to antibiotic therapy.
Immunopaedia ambassador, Vanessa Mwebaza Muwanga, was fortunate to interview Fatoumatta Darboe. In this interview, Fatoumatta discusses her research interest in Tuberculosis and her journey from undergrad to becoming aPost-Doc fellow in immunology. Read her interview.
---
February 2021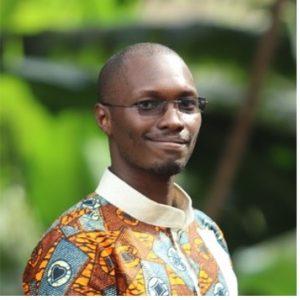 Our immunologist of the month is Simon G. Kimuda, a Post- Doctoral research fellow supported by the Crick African Network based at the Francis Crick Institute, UK and the MRC/UVRI and LSHTM Uganda Research Unit, Uganda. HIs research focuses on understanding humoral immunity against Mycobacterium tuberculosis, and hopes his research will contribute to the development of improved diagnostics and TB vaccines.
The immunopaedia team, specifically Vanessa Mwebaza Muwanga, was fortunate to conduct an interview Simon Kimuda. In this interview, Simon discusses how he began his career in as immunologist focusing on humoral M.tb immunity, some of his research outputs and much more. Read his interview.