Immunology workshops, conferences and courses in Africa for healthcare professionals, researchers and students.
---
June 2019
VIIth Conference of the South African Immunology Society

18-20th June 2019
Umhlanga, Kwa Zulu Natal, South Africa
Abstracts submission closes: 22 March 2019
Early bird registration closes: 10 May 2019
The theme for the 2019 conference is "Synergy in Immunology" with aim of developing and enhancing collaborations amongst healthcare professionals in the field of medical immunology including scientists, clinicians and international experts. The 2019 conference will include sessions on Tuberculosis, HIV, Oncology, Vaccinology, Tolerance as well as Allergy and Clinical Immunology session and an education session with a focus on diagnostics.
Apply Now – sais-bookings.co.za
---

July 2019
2nd European Congress on Vaccines R&D & Vaccination
Prague, Czech Republic
Early Bird Registration: 31 March 2019
Final call Registration: 11 July 2019
The 2nd European Congress on Vaccines R&D & Vaccination highlights the theme "Optimizing Vaccination Strategies for control and elimination of Immunizing Infections". Vaccines R&D-2019 is a two-day conference concentrating on Interactive Sessions & Sub-sessions emphasized on innovation and new trends on vaccines, keynote lectures from Senior Scientists and industry experts, panel discussions, poster competitions, and Young Researcher Forum.
Register now – https://vaccines.euroscicon.com
---
Courses
We create and host online courses in partnership with the International Union of Immunological Societies (IUIS) and other bodies. These courses educate and support participants and students before and after Immunology conferences and courses world-wide.
We provide frameworks of knowledge so that participants can fully engage and get the very best out of real-world courses. We also provide lectures, relevant resources and assessment to educate users on all fronts.
8TH INFECTIOUS DISEASES IN AFRICA (IDA) SYMPOSIUM
The River Club, Cape Town, South Africa, 12-17th November 2018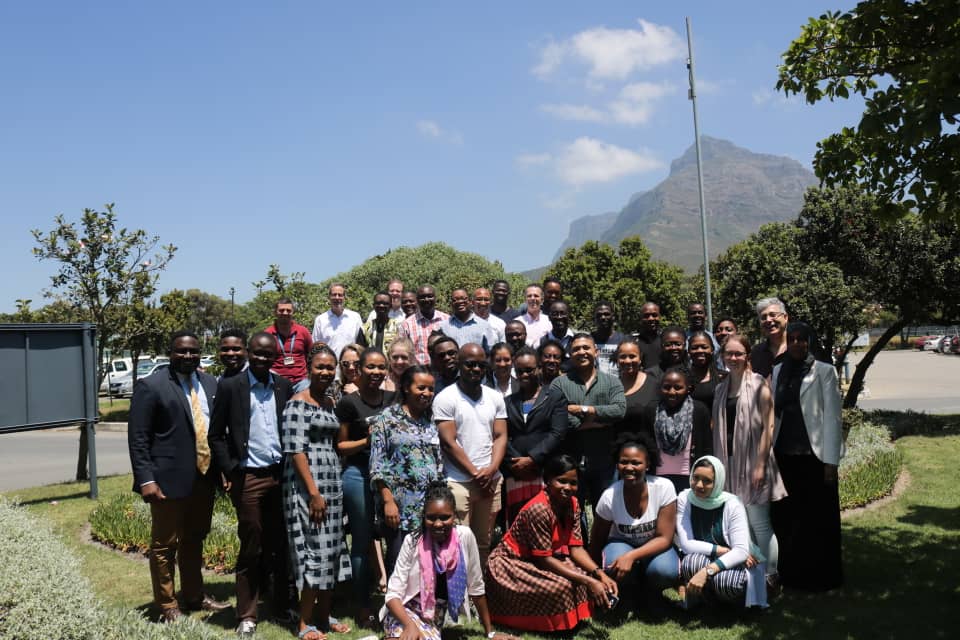 IDA 2018 – Participants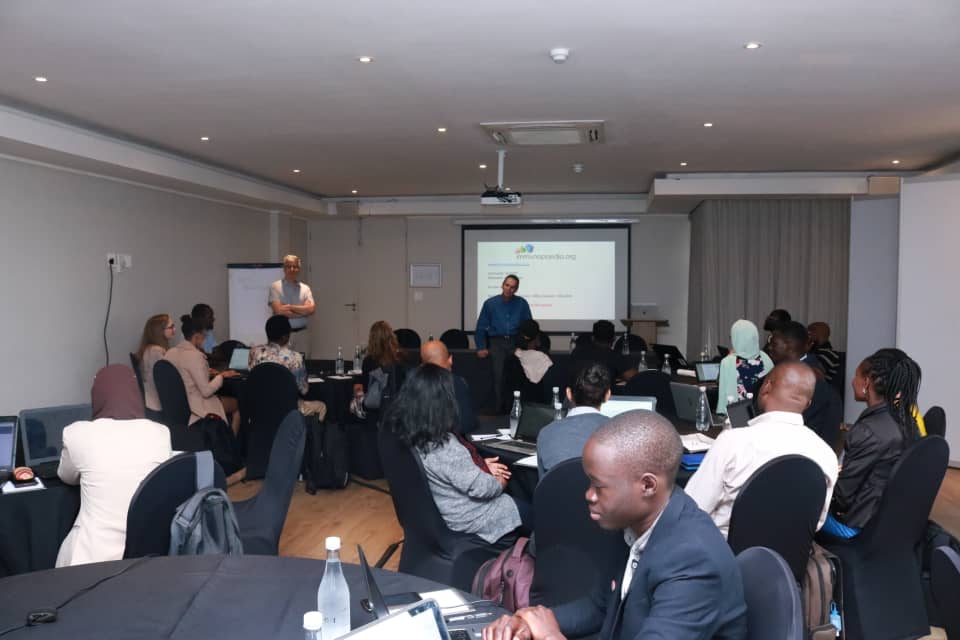 IDA 2018 – Immunopaedia Session
---
IMMUNO-KENYA COURSE
KCB Leadership Center, Nairobi, Kenya, 23-28 September 2018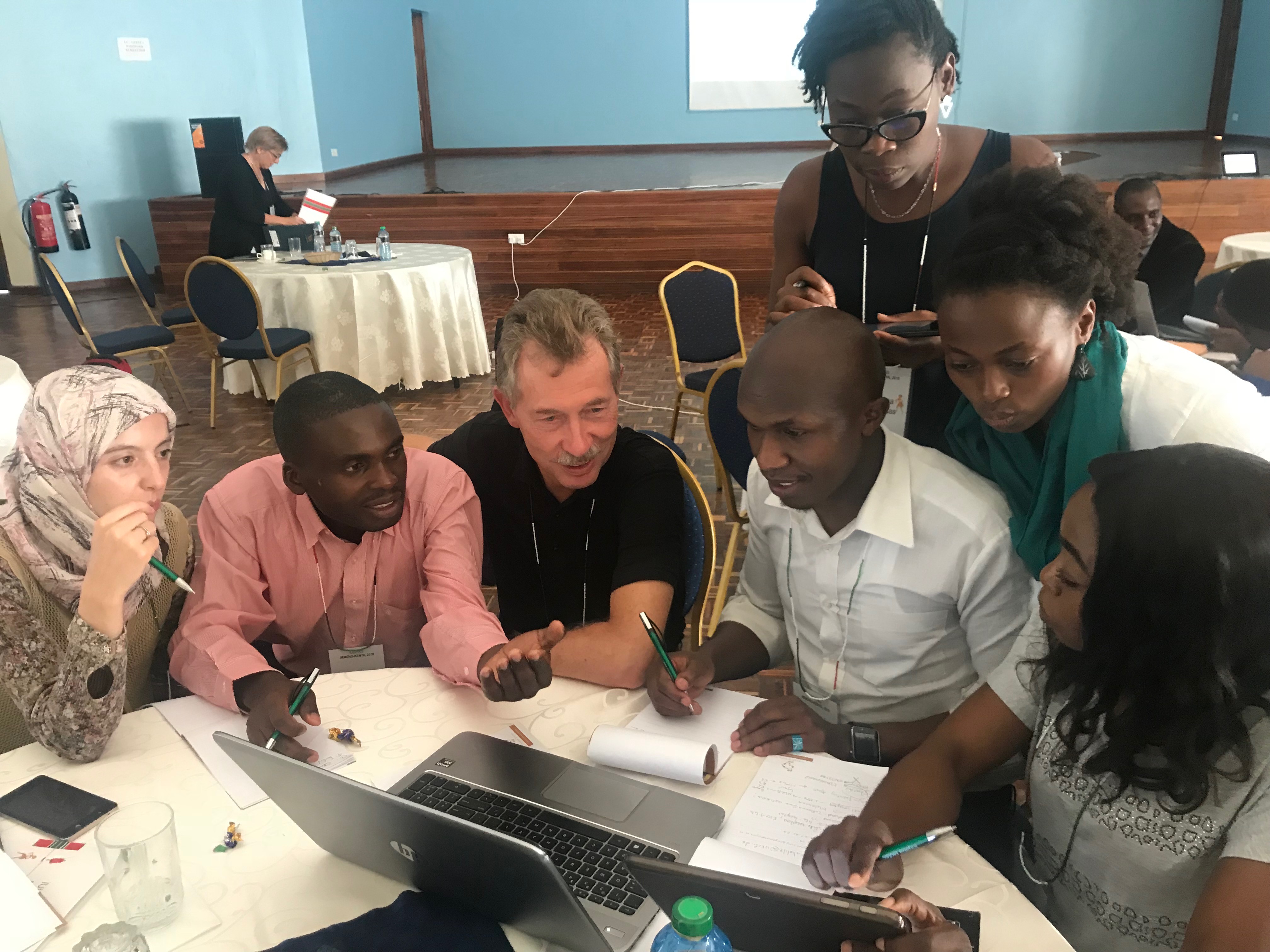 Immuno-Kenya Immunopaedia Session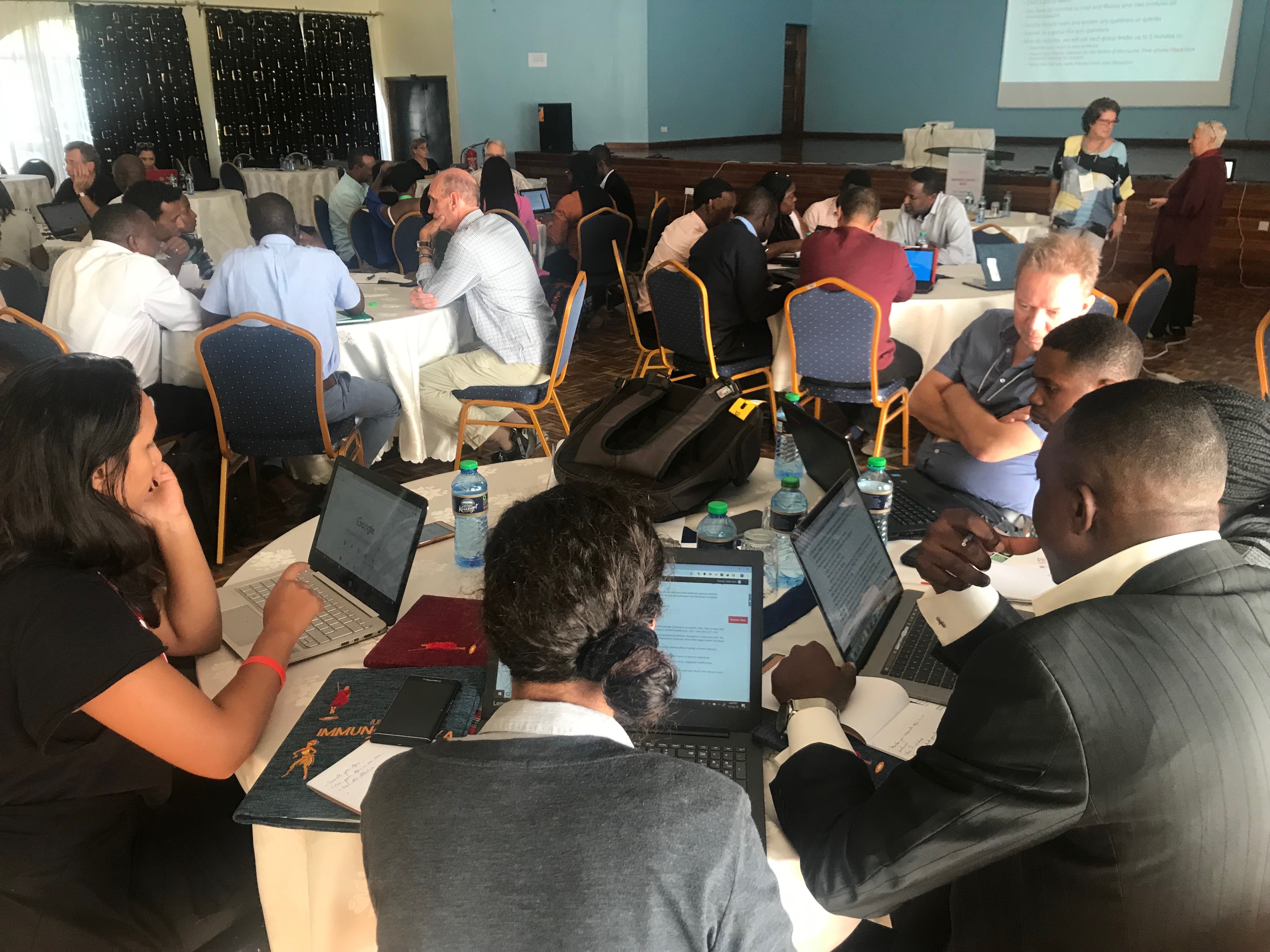 Immuno-Kenya Immunopaedia Session
IMMUNO-MOROCCO COURSE
Hotel Royal Mirage, FES, Morocco, 3-7 April 2018
IUIS-ALAI IMMUNO BRAZIL "ADVANCED COURSE ON VACCINES" 2017
São Paulo, São Paulo, Brazil, 11th – 15th December 2017
13TH ANNUAL AFRICAN VACCINLOGY COURSE (AAVC)
Cape Town, South Africa, 13-17 November 2017
IMMUNO-SOUTH AFRICA 2017 COURSE
Krystal Beach, Gordon's Bay, Cape Town, 1-9 September 2017
IMMUNO-GAMBIA COURSE
MRC Unit Banjul, Gambia, 19-26 November 2016
ONCOIMMUNOLOGY-MEXICO COURSE
San Miguel de Allende, Mexico, 5-8 October 2016
KENBOP3 COURSE
Kilifi, Kenya, 19–24 September 2016 ‌
IUIS-FAIS IMMUNO-TUNISIA COURSE
Hammamet, Tunisia, 4-8 April 2016
IUIS-FAIS-IDA IMMUNO SOUTH AFRICA COURSE
Cape Town, South Africa, 20-24 October 2015
IUIS-ALAI-IMMUNOCOLOMBIA COURSE
Medellin, Columbia, 10-13 October 2015