Immunology workshops, conferences and courses in Africa for healthcare professionals, researchers and students.
---
June 2020
IUIS-FAIS-SAI-AAA Immuno-Algeria 2020
24th-28th June 2020
El-Aurassi Hotel, Algiers, Algeria
Application Deadline: 19th February 2020
In the last two decades we have witnessed a dramatic increase in allergic diseases worldwide, presenting a challenge for societies.
This course will be facilitated by an experienced international faculty. Lectures, discussions and presentations will focus on the immunology, clinical aspects, new biological diagnosis methods and the future of immunotherapy for allergic diseases.
Accommodation and meals will be covered. Travel fellowships will be offered to the best applicants from outside Algeria.
All participants will have free access to compulsory online teaching material 6 weeks before the course via Immunopaedia.
Requirements to apply:
This 5-day course is open to MSc and PhD students, post-doctoral fellows, physicians, and scientists in the early stages of their careers, who have demonstrated an interest in the research or applied aspects of allergic diseases. Applicants will mostly be from Africa.
*Selected participants have to agree to pay a registration fee of 50 Euros for non-Algerians and 6500 DA for Algerians.
Apply now – https://www.immunopaedia.org.za/course-registrations/immuno-algeria-2020
---
Courses
We create and host online courses in partnership with the International Union of Immunological Societies (IUIS) and other bodies. These courses educate and support participants and students before and after Immunology conferences and courses world-wide.
We provide frameworks of knowledge so that participants can fully engage and get the very best out of real-world courses. We also provide lectures, relevant resources and assessment to educate users on all fronts.
8TH INFECTIOUS DISEASES IN AFRICA (IDA) SYMPOSIUM
The River Club, Cape Town, South Africa, 12-17th November 2018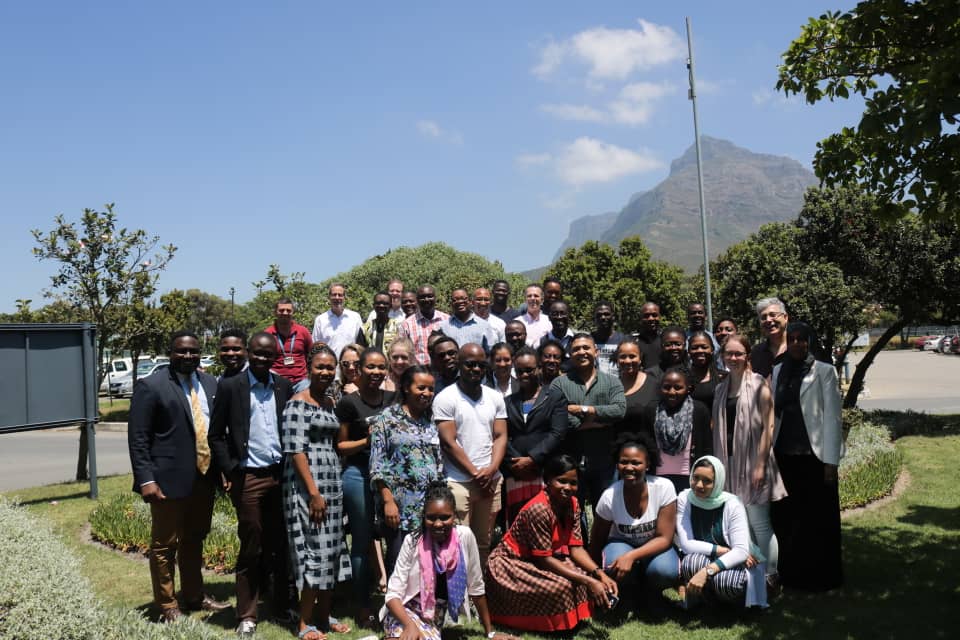 IDA 2018 – Participants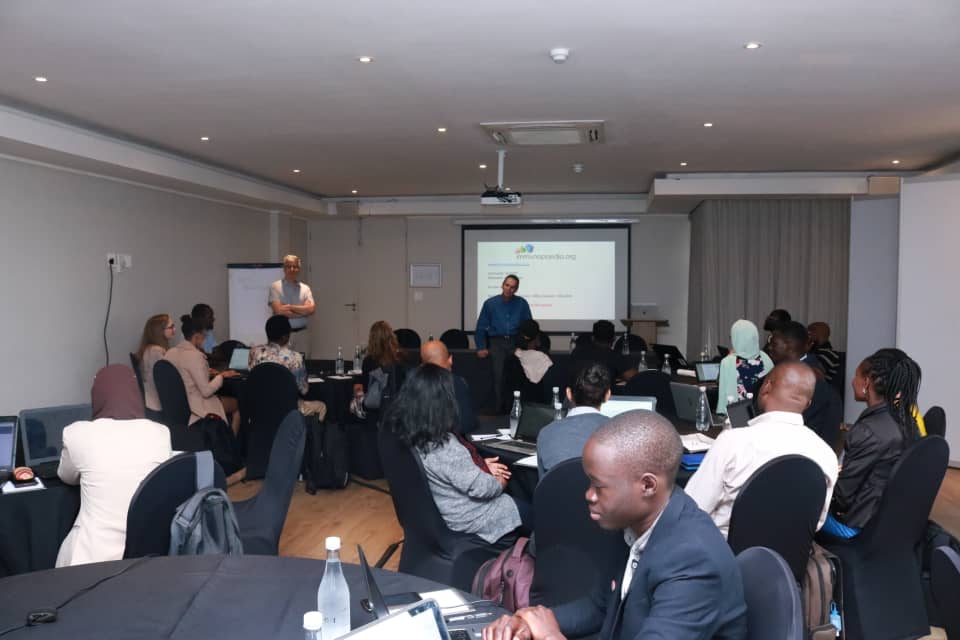 IDA 2018 – Immunopaedia Session
---
IMMUNO-KENYA COURSE
KCB Leadership Center, Nairobi, Kenya, 23-28 September 2018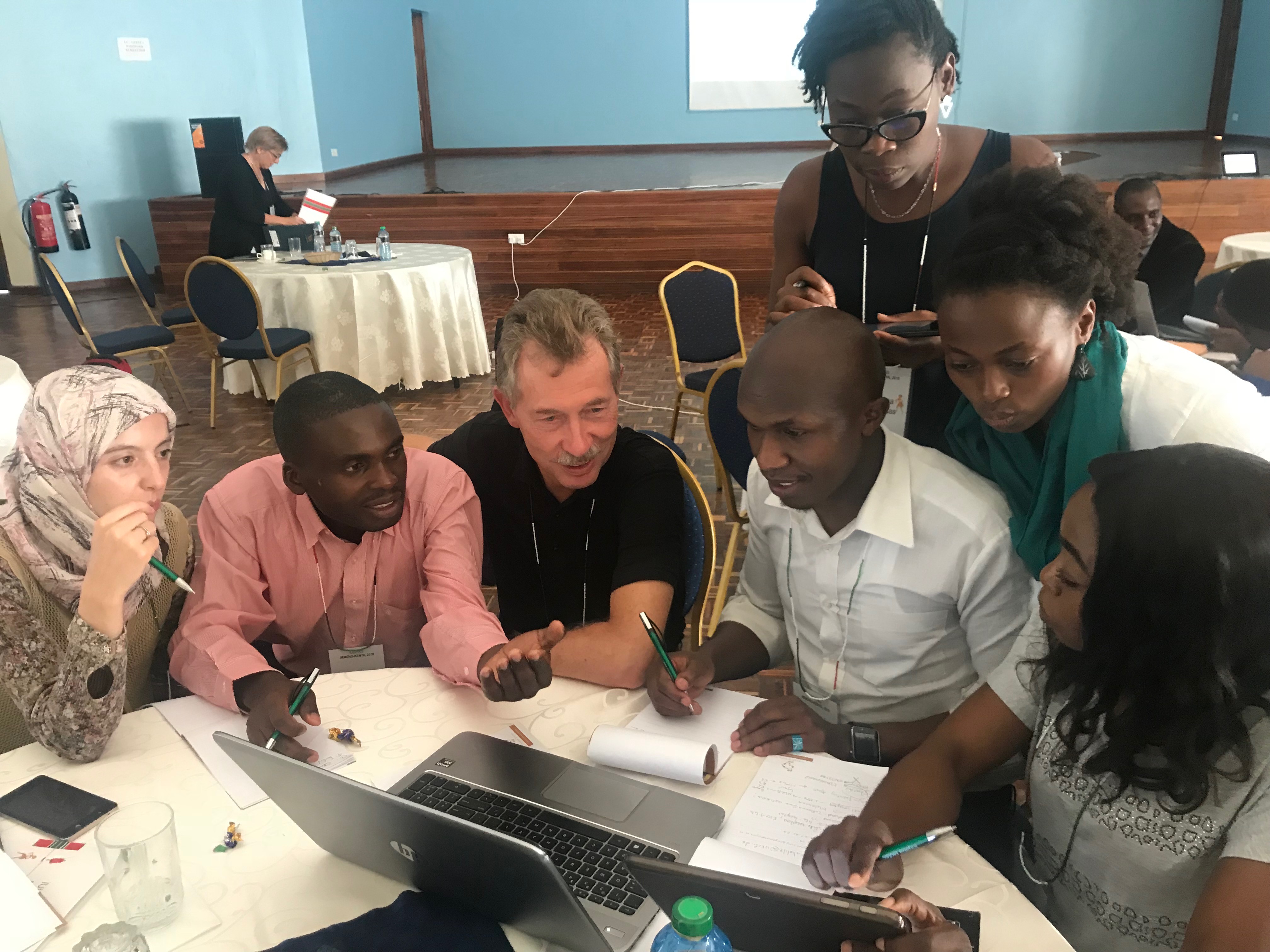 Immuno-Kenya Immunopaedia Session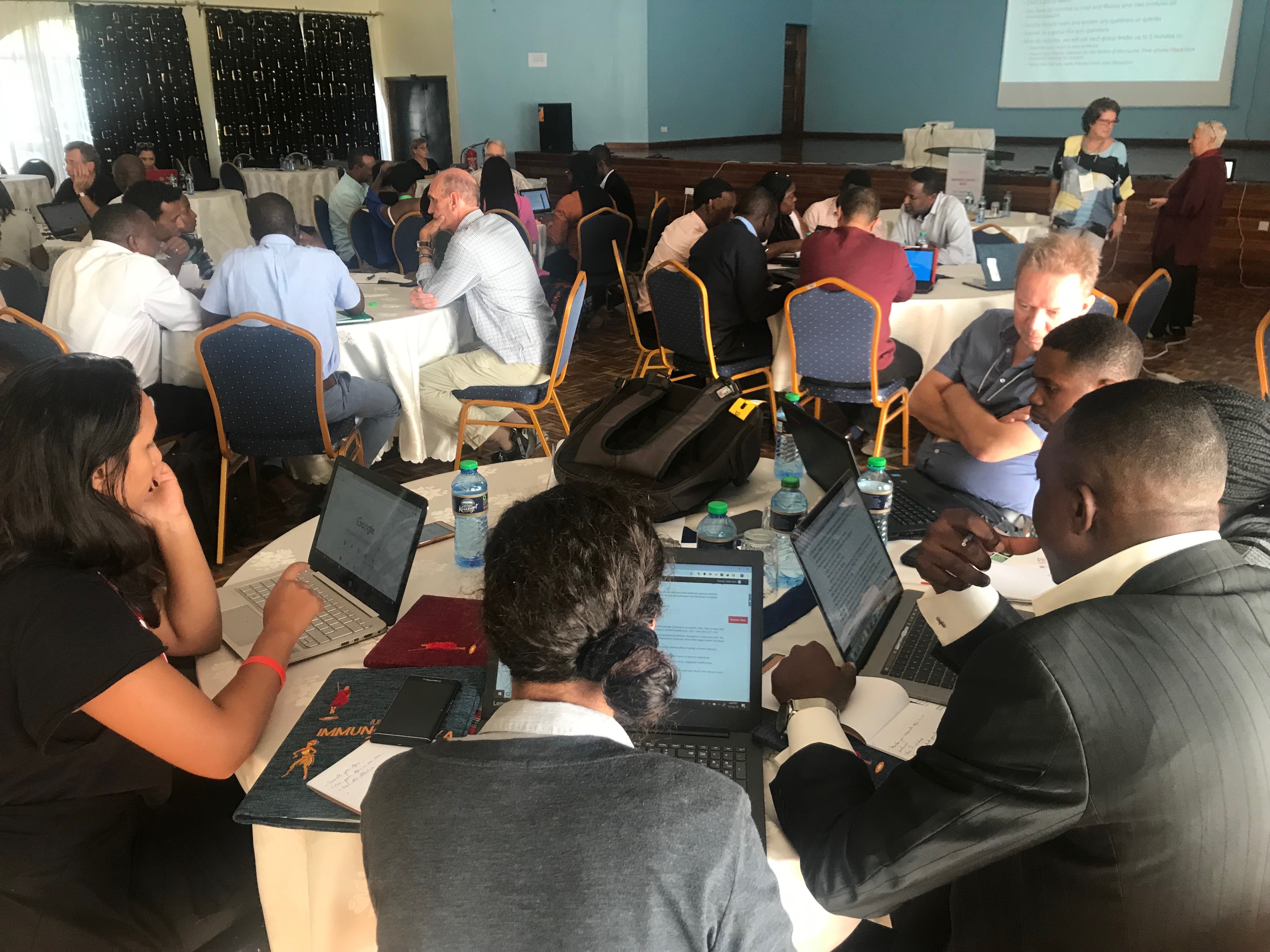 Immuno-Kenya Immunopaedia Session
IMMUNO-MOROCCO COURSE
Hotel Royal Mirage, FES, Morocco, 3-7 April 2018
IUIS-ALAI IMMUNO BRAZIL "ADVANCED COURSE ON VACCINES" 2017
São Paulo, São Paulo, Brazil, 11th – 15th December 2017
13TH ANNUAL AFRICAN VACCINLOGY COURSE (AAVC)
Cape Town, South Africa, 13-17 November 2017
IMMUNO-SOUTH AFRICA 2017 COURSE
Krystal Beach, Gordon's Bay, Cape Town, 1-9 September 2017
IMMUNO-GAMBIA COURSE
MRC Unit Banjul, Gambia, 19-26 November 2016
ONCOIMMUNOLOGY-MEXICO COURSE
San Miguel de Allende, Mexico, 5-8 October 2016
KENBOP3 COURSE
Kilifi, Kenya, 19–24 September 2016 ‌
IUIS-FAIS IMMUNO-TUNISIA COURSE
Hammamet, Tunisia, 4-8 April 2016
IUIS-FAIS-IDA IMMUNO SOUTH AFRICA COURSE
Cape Town, South Africa, 20-24 October 2015
IUIS-ALAI-IMMUNOCOLOMBIA COURSE
Medellin, Columbia, 10-13 October 2015