Immunology workshops, conferences and courses in Africa for healthcare professionals, researchers and students.
---
January 2019
Pre-Term Birth Dialogues
27-29th January 2019
Cape Town, South Africa
Application Deadline: 7 October 2018
Addressing the challenges of meeting the SDG Goals for Maternal and Child Health by mitigating Preterm Birth in LMICs.
The aim of the conference is to bring together researchers from disciplines such as obstetrics, immunology, microbiology, biochemistry, physics/engineering and behavioural sciences, as well as other stakeholders and policy and planners, to reflect on the research challenges and opportunities for improving birth outcomes related to Preterm Birth. With high quality abstracts and presentations from early career researchers it is envisaged that discussion will also revolve around developing research capacity around Preterm Birth in LMICs by training bright early career researchers.
Applications Closed
Find out more – Pre-Term Birth Dialogues
---
February 2019
4th Annual International Remote Conference
9-10th February 2019
Remote – online
Application Deadline: 30 November 2018
Science & Society is an online conference that provides scholars worldwide an opportunity to present their
research and network with a broad scientific audience. Presenters and attendees simply connect to the live
broadcast conference using links that will be distributed to all registered participants prior to the conference
date.
Interested undergraduate and graduate students, as well as health professional trainees, are invited to submit
Abstracts related to the topics indicated for either oral or poster presentation. Topics span from basic/fundamental
research to translational work and population health.
BSI Hot Doc submissions … a 5 -15 minute video that either:
(i) illustrates the social and cultural contexts of your research or
(ii) describes how your work embraces equity, social justice and community engagement
BSI International Remote Conference: Science and Society Video
Apply Now – beyondsciences.org
---
March 2019
15th Spring School on Immunology
10 – 15th March 2019
Ettal, Bavaria, Germany
Application Deadline: 31st October 2018
Every year in spring the German Society for Immunology (DGfI) hosts the 'Spring School on Immunology' in Ettal, Bavaria. In the intimate setting of an old cloister, 60 doctoral students and 25 lecturers, experts in their field, come together to discuss the latest developments in Immunology.
This School is part of the DGfI´s Academy for Immunology and offers advanced training for students who already have good knowledge of Immunology. The School thus primarily addresses doctoral students in the later stages of their PhD training as well as recent Postdocs.
The School is based on plenary lectures reviewing the themes of the School while also offering ample time for discussions. Because of the active participation in the sessions and the intense exchange, the students will have excellent opportunities for networking early on in their career
We are pleased to announce that – through joint sponsorship by IUIS and the German Society for Immunology – 3 full scholarships will be offered for this School for applicants from developing countries.
The stipend covers:
Travel costs of up to 1.100 EUR (covered by the IUIS)
Registration and accommodation for the duration of the school (covered by the DGfI)
Any other expenses will be the responsibility of the student.
To qualify: the students must show signs of future leadership. Our mission is to identify tomorrow´s teachers of Immunology and leaders in their field in their home country.
Apply Now – dgfi.org
---
April 2019
Immunoinformatics

8-10th April 2019
Mexico City, Mexico
Application Deadline: 15 December 2018
The course will provide the fundamental knowledge of System Immunology and immunoinformatics and discuss recent advances or emerging research on computational applications to complex immunobiological and immunobiomedical systems.
The course aims to:

Provide the fundamental knowledge on Systems Immunology and Immunoinformatics.

Discuss the recent advances and emerging research on Immunoinformatics applications to complex biological and biomedical systems.

Acquire practical experience in mathematical and informatics tools that best answer particular research questions.
The course has no registration fee. However, availability is limited to 35 participants who must undergo a selection process based on submitted application. The target participants include clinical and basic research fellows, postgraduate students (Master and PhD), postdoctoral and junior researchers who are involved in biological systems that may be investigated from the complexity perspective.
Apply Now – iuisimmunoinformat.wixsite.com/course
---
Courses
We create and host online courses in partnership with the International Union of Immunological Societies (IUIS) and other bodies. These courses educate and support participants and students before and after Immunology conferences and courses world-wide.
We provide frameworks of knowledge so that participants can fully engage and get the very best out of real-world courses. We also provide lectures, relevant resources and assessment to educate users on all fronts.
8TH INFECTIOUS DISEASES IN AFRICA (IDA) SYMPOSIUM
The River Club, Cape Town, South Africa, 12-17th November 2018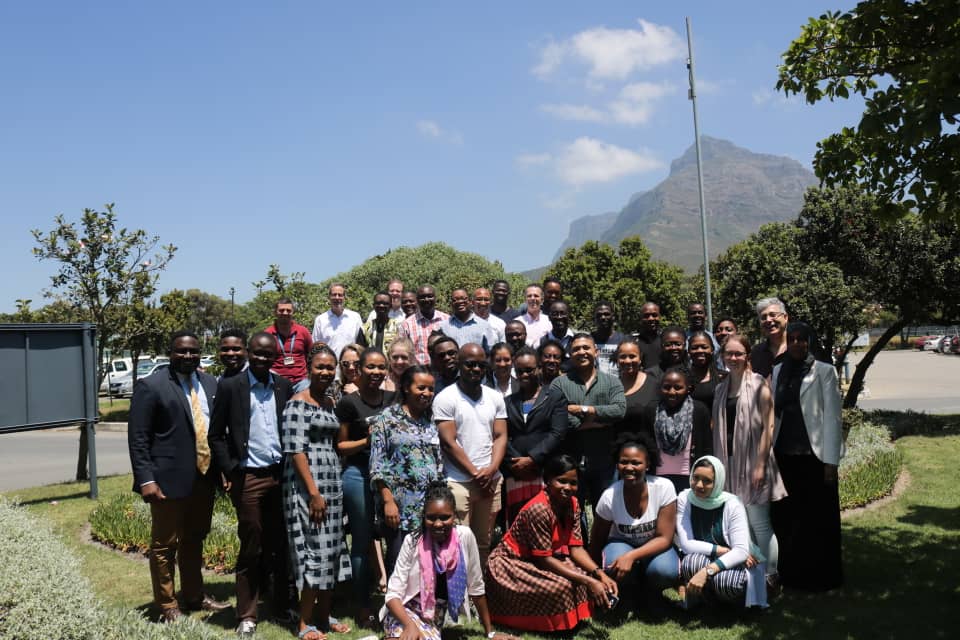 IDA 2018 – Participants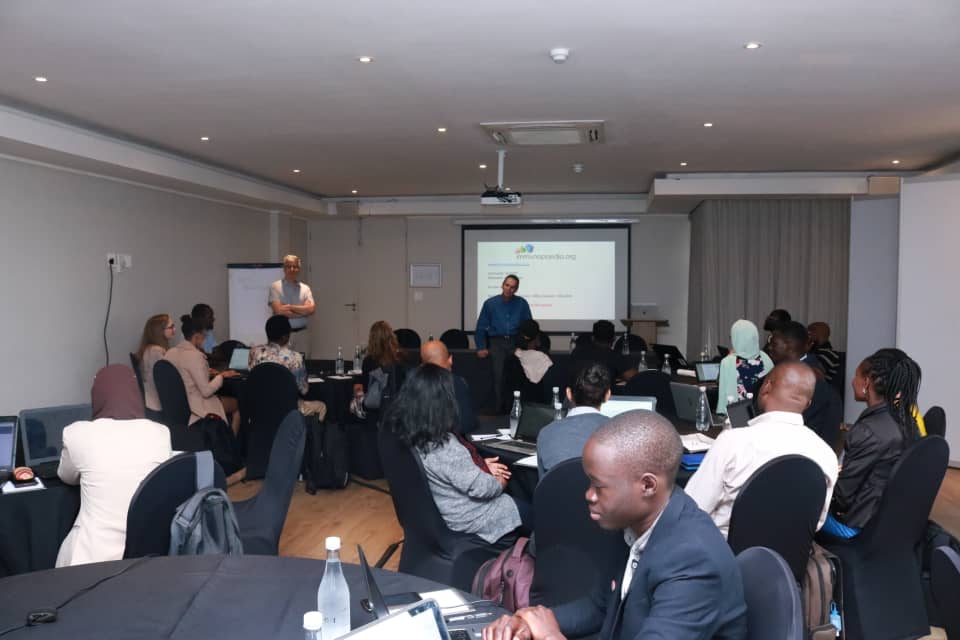 IDA 2018 – Immunopaedia Session
---
IMMUNO-KENYA COURSE
KCB Leadership Center, Nairobi, Kenya, 23-28 September 2018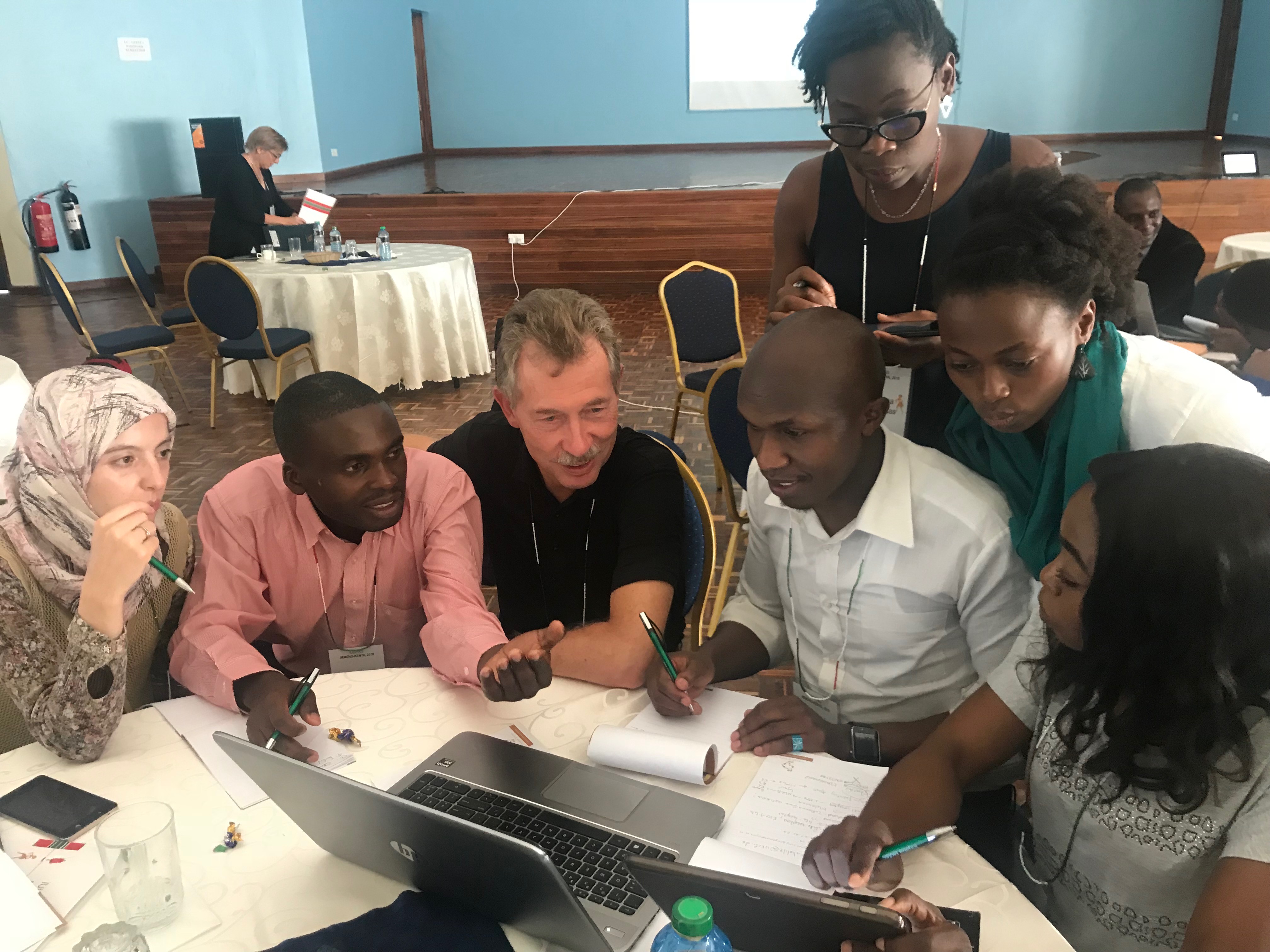 Immuno-Kenya Immunopaedia Session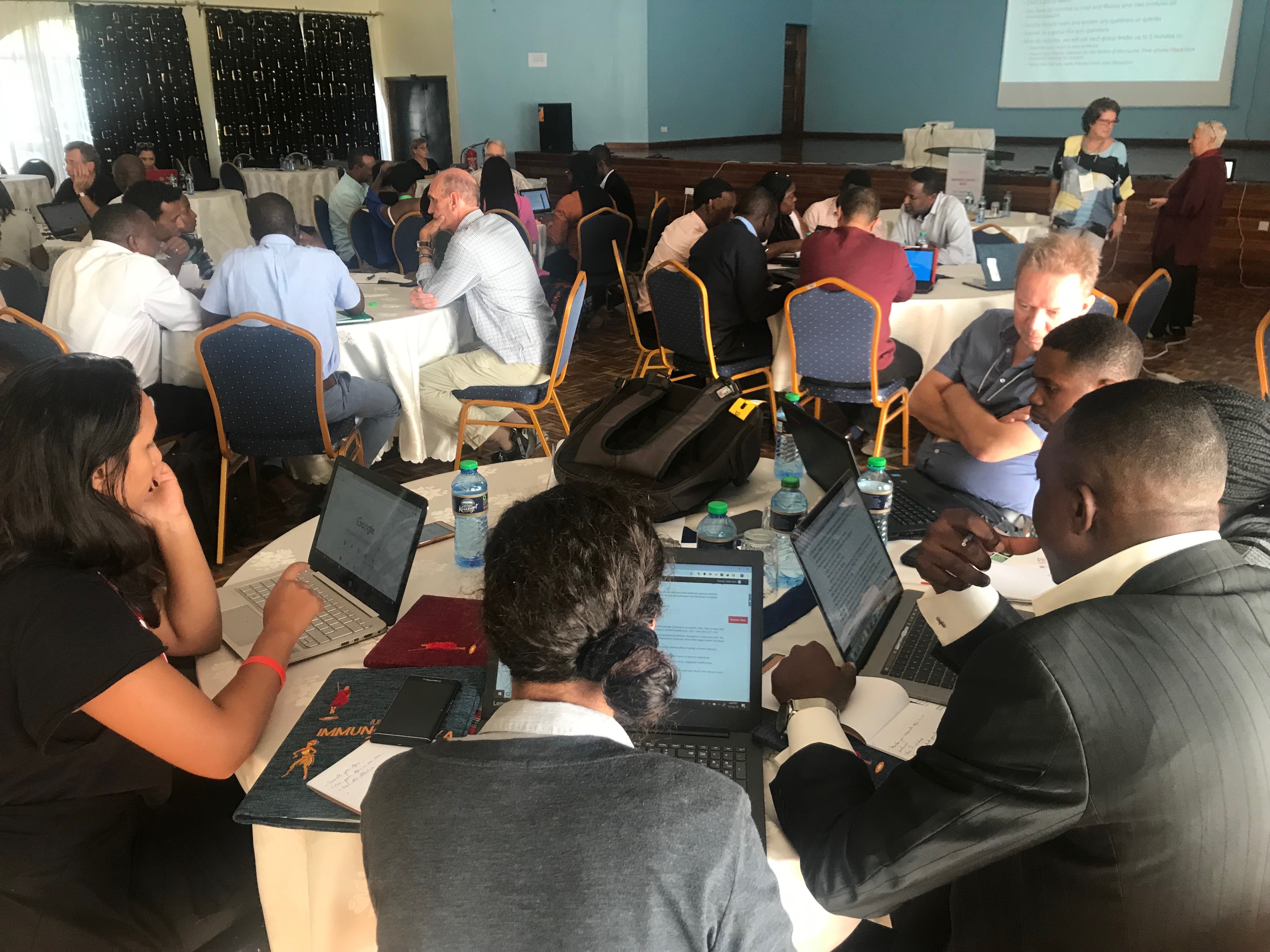 Immuno-Kenya Immunopaedia Session
IMMUNO-MOROCCO COURSE
Hotel Royal Mirage, FES, Morocco, 3-7 April 2018
IUIS-ALAI IMMUNO BRAZIL "ADVANCED COURSE ON VACCINES" 2017
São Paulo, São Paulo, Brazil, 11th – 15th December 2017
13TH ANNUAL AFRICAN VACCINLOGY COURSE (AAVC)
Cape Town, South Africa, 13-17 November 2017
IMMUNO-SOUTH AFRICA 2017 COURSE
Krystal Beach, Gordon's Bay, Cape Town, 1-9 September 2017
IMMUNO-GAMBIA COURSE
MRC Unit Banjul, Gambia, 19-26 November 2016
ONCOIMMUNOLOGY-MEXICO COURSE
San Miguel de Allende, Mexico, 5-8 October 2016
KENBOP3 COURSE
Kilifi, Kenya, 19–24 September 2016 ‌
IUIS-FAIS IMMUNO-TUNISIA COURSE
Hammamet, Tunisia, 4-8 April 2016
IUIS-FAIS-IDA IMMUNO SOUTH AFRICA COURSE
Cape Town, South Africa, 20-24 October 2015
IUIS-ALAI-IMMUNOCOLOMBIA COURSE
Medellin, Columbia, 10-13 October 2015