Immunologist of the Month
Every month we feature a new interview with an Immunologist. These Immunologists are at the cutting-edge of research and education, they have kindly offered to give us their time and insight into their research and studies.
December 2018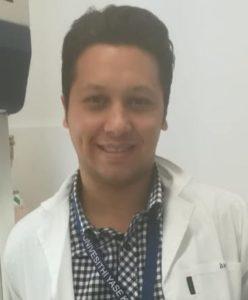 Our December Immunologist of the month is Nashied Peton from the University of Cape Town (UCT), South Africa. Dr Peton is an early career research scientist based at the Wellcome Centre for Clinical Infectious Diseases Research Initiative (CIDRI-Africa), UCT.
The Immunopaedia team conducted a written interview about Dr Nashied Peton, highlighting his research interests and transition from PhD graduate to early career research fellow.
Read More- Nashied Peton
---
Video Interviews
The Immunopaedia team conducts video interviews of influential immunologists as often as possible. These leading researchers speak to us on a variety of subjects and we record them for posterity.
ALAI-SMI Special Interviews
The XII congress of the Latin American Association of Immunology (ALAI) and XXIII congress of the Mexican Society of Immunology (SMI) was held in May in Cancun, Mexico, under the slogan "Latin American Immunologists Fighting Disease". The congress provided a platform for attendees, ranging from renowned senior immunologist to undergraduate and graduate students, representing diverse fields of immunology to interact and share recent discoveries.
Immunopaedia Ambassadors, Juan Carlos Balandrán and Jennifer Enciso Immunopaedia took some time during the conference to interview prominent researchers: Alberto Mantovani, Alberto Orfao, Gabriel Rabinovich and Paul Frennette who attended the ALAI-SMI conference.
Watch Now: ALAI-SMI Special Interviews
---