Immunologist of the Month
Every month we feature a new interview with an Immunologist. These Immunologists are at the cutting-edge of research and education, they have kindly offered to give us their time and insight into their research and studies.
April 2018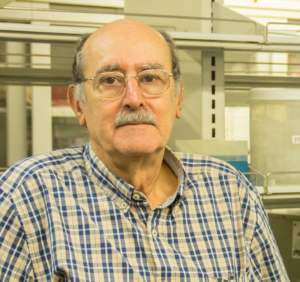 Our April Immunologist of the month is Luis Fernando García an Emeritus Professor at the Universidad de Antioquia (UdeA) in Medellín, Colombia. Professor García founded the Research group of Inmunología Celular e Inmunogenética (GICIC) in UdeA and has experience in understanding immune responses to Tuberculosis infection and transplantation immunology.
Professor García spoke to the Immunopaedia team about his research interests, as well as shared some valuable advice.
Read more – Luis F. García Interview
---
Audio Interviews
The Immunopaedia team interviews influential immunologists as often as possible. These leading researchers speak to us on a variety of subjects and we record them for posterity.
Richard Koup Interview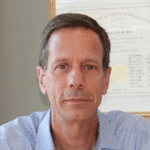 Dr Richard (Rick) Koup attended the University of Connecticut, USA where he earned a B.S. in biophysics and a M.S. in biochemistry in 1979​. Two years later he received his M.D from the Johns Hopkins University School of Medicine, USA. Dr Koup has served in a clinical fellowship in infectious diseases and a research fellowship in viral immunology.
Dr Koup now serves as the Senior Investigator at the NIH Immunology Laboratory (IML) where his group investigates novel aspects of the cellular immune response to pathogens to assist in the development of a vaccine against HIV and other human viral pathogens. Dr Koup spoke to Immunopaedia about and tfh cells, B cells and Germinal centres.
Listen now – Richard Koup Interview
---