Immunologist of the Month
Every month we feature a new interview with an Immunologist. These Immunologists are at the cutting-edge of research and education, they have kindly offered to give us their time and insight
---
February 2020
Our February Immunologist of the month is Prof. Magez, a Belgian Professor of immunology, who focuses on parasite-immunology. He currently leads his research teams based at the Ghent University Global Campus in Incheon, South Korea and the Free University of Brussel, Belgium. For the past 30 years he has conducted research on the immunology of Trypanosomiasis. Here, he shares his experience and passion with young immunologists.
Read more: Prof. Magez Interview
---
Video Interviews
The Immunopaedia team conducts video interviews of influential immunologists as often as possible. These leading researchers speak to us on a variety of subjects and we record them for posterity.
Yaw Bediako Interview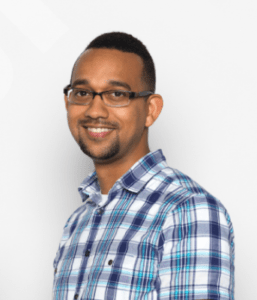 Yaw Bediako is a Ghanian immunologist, whose current research focuses on malaria immunology. He is currently a Research Fellow at West African Centre for Cell Biology of Infectious Pathogens -University of Ghana. In addition to his academic post, he was recently selected to be an Affiliate Member of the African Academy of Sciences. He is very passionate about increasing the research capacity of African Scientists as well as creating a network of researchers on the continent. His commitment to this is evident by being one of the executive members of the African Science Initiative.
Yaw was one of the faculty members of the IDA2019 symposium, and we were fortunate to interview him. His interview focuses on his journey from Grad-student to Post-Doctoral research scientist, highlighting lessons he learnt through his career progression.
Watch now: Yaw Bediako Interview
---