For its third series, IUIS, in partnership with immunopaedia and Frontiers in Immunology, will broaden the scope to cover a variety of hot topics in immunological research such as Autoimmunity, Infectious Diseases and Allergology.
Please find below the upcoming Webinars from the IUIS 2022 Webinar Series "Immunology without Borders".
Greg Delgoffe: Metabolic control of T cell differentiation during immune responses to cancer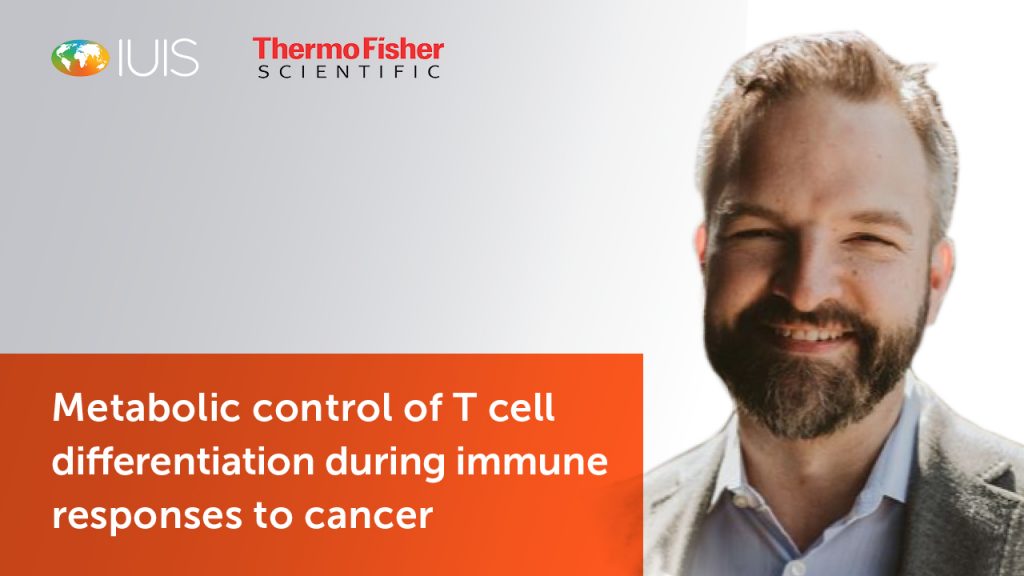 Immunotherapy has changed how cancer is treated, although response rates remain low due in part to resistance mechanisms concentrated within the tumor microenvironment. In this seminar, Greg Delgoffe will discuss how the metabolic features of the tumor microenvironment can shape T cell differentiation to alternative fates, and highlight how metabolic reprogramming can be harnessed to promote superior antitumor immunity.
When: Mon, May 16, 2022 – 3:00 PM Pretoria (GMT+2)
Speaker: Greg Delgoffe
Greg M. Delgoffe is Associate Professor of Immunology at the University of Pittsburgh, and Director of the Tumor Microenvironment Center at the UPMC Hillman Cancer Center. Dr. Delgoffe obtained his Ph.D at Johns Hopkins School of Medicine in 2010, and completed postdoctoral training at St. Jude Children's Research Hospital. Since its inception in 2014, Delgoffe's lab has worked to both understand the metabolic deficiencies experienced by T cells as they infiltrate tumors and leverage that insight into metabolic strategies to bolster antitumor immunity. His group has shown metabolic defects are central to T cell dysfunction in cancer, suggesting all forms of immune-based therapy may be improved by metabolic modulation.
---
Immunopaedia Summaries:
The unusual COVID-19 pandemic: the African story
In the first instalment of the International Union of Immunological Societies (IUIS) webinar series in collaboration with Immunopaedia and Frontiers Immunology, we were treated with a fascinating talk by Dr Kondwani Jambo titled – The unusual COVID-19 pandemic: the African story.