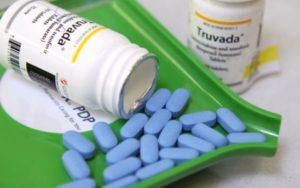 Today, July 21 2016, the International AIDS Conference held in Durban, South Africa convened the fourth day of its conference. One session of note was known as "Treatment Evolution: New Drugs, New Reality."
Speakers included Drs Jean-Michel Molina, Dr. Alejandro Arenas-Pinto, Dr. Michael Aboud, Dr. Deanna Kerrigan, Dr. Catherine Orell, and Dr. David Margolis.
The talk focused on how AIDS treatment regimens needed to be adapted as new drugs have been released. Dr. Orell's work focused on the "superior efficacy of dolutegravir/abcavir/lamivudine (DTG/ABC/3TC)" in comparison to "ritonavir (RTV) boosted atazanavir (ATV) plus tenofovir disoproxil fumarate/emtricitabine (TDF/FTC)." Her study specifically utilized a population of treatment-naive HIV-1 infected women.
Her study methods randomized her population of HIV-1 infected, but treatment-naive women, into two groups. The first received DTG/ABC/3TC, while the other received ATV+RTV+FTC/TDF. Both groups were treated with their respective drug combinations for 48 weeks. They then counted the number of women who achieved an HIV-1 RNA blood level < 50 copies/mL for each group.
The study found that the newer drug combination (DTG/ABC/3TC) had a greater efficacy than those treated with the older combination (ATV+RTV+FTC/TDF). From this study, it is clear that the newer drug combination is the drug cocktail of choice in the future.