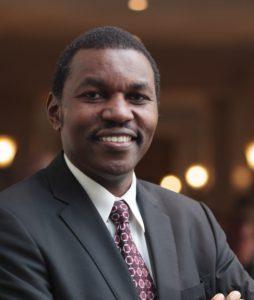 We recently caught up with Professor Thumbi Ndung'u at the HIV Research for Prevention Conference where he shared the latest findings in his lab with us.
Prof Thumbi Ndung'u is the Scientific Director of the HIV Pathogenesis Programme (HPP) at the University of KwaZulu Natal, South Africa. He holds the South African Research Chair in Systems Biology of HIV/AIDS and the Victor Daitz Chair in HIV/TB Research at the University of KwaZulu-Natal. Prof Ndung'u is an Investigator and Max Planck Institute for Infection Biology Research Group Leader at the KwaZulu-Natal Natal Research Institute for Tuberculosis and HIV (K-RITH).
Prof Ndung'u graduated with a degree in Veterinary Medicine from the University of Nairobi, Kenya, and obtained a PhD in Biological Sciences in Public Health from Harvard University. He then went on to pursue postdoctoral studies at Harvard Medical School.
Prof Ndung'u's research interests are in host-virus interactions, antiviral immune responses and biomedical interventions applicable to resource-limited settings. He leads a multidisciplinary team of researchers and has a special interest in capacity building for biomedical research in Africa
HIV R4P Interview with Prof Ndung'u
Thumbi Ndung'u, HIV Pathogenesis Programme (HPP)
More information on the conference – HIV Research For Prevention 2016
Article by Thandeka Moyo