IUIS-FAIS Immuno-Kenya 2018
How viruses hijack host immunity leading to cancers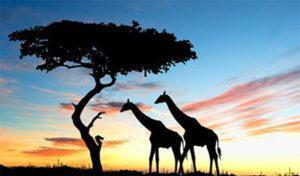 Venue: KCB Leadership Center, Nairobi, Kenya
Dates: 23-28th September
Application deadline: 1 July 2018
There is no registration fee for African students and travel and accommodation will be covered.
A limited number of spaces will be available for non-African students. A registration fee of $300US will apply. This fee will cover accommodation but not travel.
Further consideration for a fee waiver and travel support will be given to applicants who provide details of financial need in the form of a supporting letter.
Selection: Selection will be made by a committee consisting of members of FAIS (Federation of African Immunological Societies) and IUIS-EDU (Education Committee of IUIS). Selected participants will be notified by 23 July 2018.
Details
Open to advanced graduate, MD students and postdoctoral fellows. Immuno-Kenya will provide an interactive forum with international faculty, focusing on how HIV, HCV, HTLV, HPV and EBV infections lead to cancers.
All participants will have free access to teaching material via the web-based Immunopaedia platform and are expected to have familiarized themselves with a good knowledge of basic and clinical immunology.
Immuno-Kenya will also include a practical introduction to flow cytometry.
Application
Applications and supporting documents to be completed in English
If you have technical difficulties please Contact Us