Immunologist of the Month
Every month we will feature a new interview with an Immunologist. These Immunologists are at the cutting-edge of research and education, they have kindly offered to give us their time and insight into their research and studies.
---
February 2017
Jean-Philippe Julien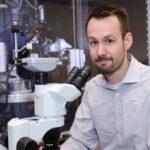 Jean-Philippe Julien is a Canadian early-career investigator who focuses on the molecular structure and function of glycoproteins. Jean-Philippe studied towards a Bachelor of Science in Biochemistry at McGill University and went on to pursue his PhD studies in Biochemistry at the University of Toronto. He undertook a Postdoctoral fellowship at the Scripps Research Institute, USA, where he was the first person to solve the high resolution crystal structure of a modified HIV Envelope trimer. Jean-Philippe is now a researcher and Assistant Professor at the Hospital for Sick Children and the University of Toronto.
Jean-Philippe took time out speak to the Immunopaedia team about his structural research on B cells receptors and how this work has impacted the knowledge of immune system function and its application in disease models such as cancer.
Listen here – Jean-Philippe Julien Interview
---
January 2017
Faith Osier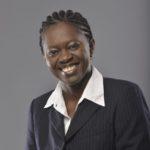 Faith Osier is a talented researcher in the field of Malaria Immunology. She got her MBChB degree from the University of Nairobi and completed her internship at Coast General Provincial Hospital. Faith then took up a position as a Medical/Research Officer at KEMRI-Kilifi. This is where her research career began. She went on to graduate with distinction in Human Immunity at the University of Liverpool and obtained her PhD from the Open University, UK. Faith now runs labs at both KEMRI-Kilifi, Kenya and Heidelberg University Hospital, Germany. Faith has recently been appointed the Vice-President of the International Union of Immunological Societies.
Faith took time out to speak to us about immunity to malaria and the challenges of making an effective preventative vaccine against the disease.
Read More – Faith Osier Interview
---
December 2016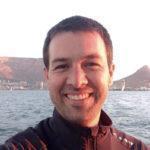 Adam Penn-Nicholson
Adam is a research officer at the South African Tuberculosis Vaccine Initiative based in Cape Town, South Africa.
We recently caught up with Adam to discuss new advances in TB diagnostics and to learn about his research into predicting TB disease before the onset of symptoms.
Read more – Adam Penn-Nicholson Interview
---
November 2016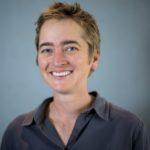 Penny Moore
Penny Moore is a researcher affiliated with the National Institute for Communicable Diseases (NICD), the University of Witswatersrand and CAPRISA, in South Africa. Her research focus is on the study of HIV neutralizing antibodies and their interplay with the virus. We recently chatted with Penny about HIV antibody research and its importance in the development of an effective HIV vaccine.
Read more – Penny Moore Interview